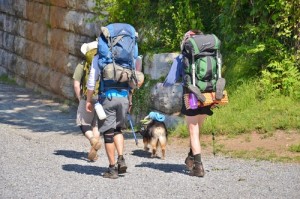 Want to hike the Blue Ridge Mountains of Virginia, but not sure where to start? Our Hikers' Paradise Package is perfect to get you going. It includes the following:
Custom tailored hikes based on your desired distance and difficulty preferences
Transportation to the Trail Head for one through hike of your choice
A picnic lunch for one hike, including amazing hoagie style sandwiches from a local deli
Bottled waters for one hike
Use of our hiking backpack loaded with hiking essentials
To add the Hikers' Paradise Package to your next getaway to our cabins for rent in Virginia, it's only $39/person, just give us a call at 540-943-8552.