Virginia homeschool families understand that learning takes place wherever you go, and are extremely adept at incorporating learning with travel in their homeschool family vacations.
That said, why not purposely pick a destination that has many learning opportunities, like Cabin Creekwood? Here are 9 reasons that Cabin Creekwood is the perfect getaway option for homeschool families in Virginia.
Civil War Cabin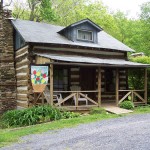 At Cabin Creekwood, you can stay in a pre-Civil War cabin, originally built by Confederate Soldier William Tolley. At age 28, William was killed in the Battle of Chancellorsville, the same battle where Stonewall Jackson sustained the injuries that would ultimately end his life. Now you can spend the night in William's cabin. It has been modified to include indoor plumbing for your convenience, but the structure is original. While there, read all about the history of the cabin and of William in our Logwood scrapbook.
Exploring the Outdoors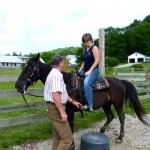 No getaway is complete without some exploration of the outdoors. Cabin Creekwood is 1 mile from Sherando Lake, 2 miles from the Blue Ridge Parkway, and 15 miles from the Skyline Drive. These three destinations provide plenty of opportunities including waterfalls, hiking trails, and scenic drives. Prefer to do your exploration on horseback? We can hook you up with a local stable to accommodate that desire.
World War II History
In addition to the Civil War, there is a bit of World War II history nearby. Search for the German POW camp located about 5 miles away. Although most of the structures are gone, it is fascinating to walk in the same place that German POW's were held. These POW's worked on local area farms, and many decided to stay in America after the war was over.
Small Business Education
Small businesses are the backbone of the American economy. See first hand the operations of our vacation rental business. Feel free to ask questions, and get a glimpse of what running a small business is like.
Cheaper Lodging, Less Crowded Attractions
One of the side benefits of homeschooling is that you are not limited by the school calendar. That means you can visit off-season and mid-week, lowering the cost of lodging. It also means there will be less people visiting your chosen attractions than on the weekends and holidays, making your visit that much more enjoyable.
Ski Slopes Nearby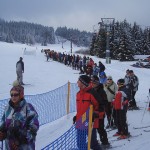 Wintergreen Ski Resort is located just 3 short miles from Cabin Creekwood. Stay off the mountain at significantly lower cost, and hit the slopes midweek for no waiting lines at the lifts!
Full Kitchens
Full kitchens in each cabin allow you to make meals according to your standards. Doing your own cooking is both cheaper and healthier than eating out.
Family-Friendly (and Pet Friendly)
Cabin Creekwood is a family-friendly place. It is owned by a former homeschool family whose children are now in college, and is managed by a family-oriented couple who will do everything in their power to make your getaway exactly what you had hoped it would be. In addition, Cabin Creekwood is pet friendly, welcoming your four-legged friend for a small additional fee.
Be sure to check out our calendar to see pricing and availability.
OR