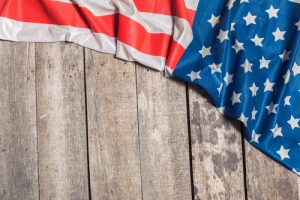 Memorial day is the perfect holiday to escape from the woes of your every day life into a stress free, relaxing vacation. Cabin Creekwood is widely regarded as the most relaxing of any cabin rentals Virginia offers. Situated snugly in the Shenandoah Valley, Cabin Creekwood is surrounded by mountains, valleys, wonderful towns, and so much to do. Just a mile from Sherando Lake and still convenient to towns like Staunton, Waynesboro, and Charlottesville, there is sure to be something for everyone.
Sherando Lake is a great place to spend a daytime getaway. Pack your lunch and spend a day swimming, hiking around the lake and exploring the surroundings. There are numerous trails that circle the lake, from lakeside to high overlooks. A hike is a great way to stay active yet relaxed. With a man-made beach, picnic tables, and other activities, it's easy to lose track of time and spend the entire day in the sun.
For a little more upbeat activity, travel to one of the surrounding cities for one of the events happening during Memorial Day Weekend. Staunton has an art festival with street vendors and live music that is celebrating it's 50th anniversary. To celebrate the stepping stones of what made our country, visit Charlottesville for historic tours of the town and Thomas Jefferson's home, Monticello. Don't forget about the fantastic farm-to-table restaurants and craft breweries and vineyards in the area.
Whether you're out for a weekend of peace or fast-paced adventure, make sure to visit Cabin Creekwood to see why our guests consider us the best cabin rentals Virginia. When you stay with us, we guarantee you will have the vacation of your dreams your family will talk about for years. Call us today to reserve your cabin for Memorial Day Weekend.