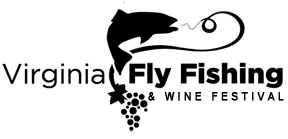 The 12th annual Virginia Fly Fishing Festival will be held in Waynesboro, VA on April 21 and 22. This annual festival is the perfect place to find out more about this fascinating and addictive sport. Free lectures and paid classes are held throughout both days, on many fly fishing topics including casting, fly tying, casting for kids, and more. Learn from the experts, and practice newly learned skills on South River. Beginners can learn how to get started, while experienced anglers can sharpen their skills.
Originally started by Waynesboro Downtown Development Incorporated, the purpose of this event was to draw tourists to Waynesboro, and to raise funds for restoration work on South River. Over the years, the festival has grown to approximately 2,000 attendees, the largest outdoor event of its kind in the country.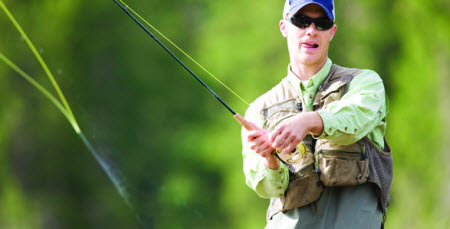 One of the highlights is the free children's education program, designed to help children learn the importance of protecting our natural resources, and teaching them how to enjoy nature through the sport of fly fishing. All children 16 and under are admitted free with a paying adult.
There will be raffles, prizes, and a variety of vendors. In addition, the festival features the work of outdoor artist Alan Folger. Alan's passion is to bring the healing powers of fly fishing to those who have served our country. In his role as national director of Trout Unlimited's Veteran Services Program, Alan sees the sport of fly fishing as being an instrumental component of helping veterans find peace and healing as they return to life as a civilian.
The festival is held on the South River, one of only two urban trout fisheries in the state of Virginia. Stocked periodically by the Virginia Department of Game and Inland Fisheries, South River holds a fair number of Rainbow and Brown Trout. Many of the lectures are held right on the river, with the opportunity to go right out and practice what was learned.
Wine tasting has been a large part of the festival in years past, and this year is no exception.  Eight local wineries will offer free wine tasting for festival goers age 21 and older, with wine available to purchase by the bottle or the glass.
The Virginia Fly Fishing Festival is sponsored by the City of Waynesboro, as well as many local corporate sponsors.
For more information, visit www.vaflyfishingfestival.com.