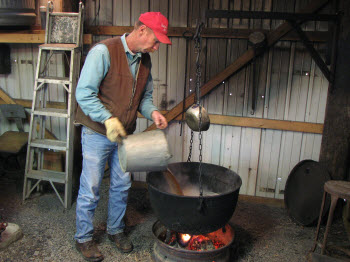 Take a scenic March drive through the mountainous landscapes of Virginia. You just might find yourself at an attraction so rare and fun it can only be known as the Highland Maple Festival! This festival has something for everyone, in fact it's the wide variety of different attractions that make this special event all the more exciting and unique. The 2nd and 3rd weekend of every March, the annual Maple Festival comes alive, all inside the borders of Virginia's beautiful Highland County. Located one-and-a-half hours away from Cabin Creekwood, this occasion is well worth the drive!
The History of Maple Syrup
Coming to the Highland Festival is much more than an ordinary vacation, because not only will you feel as if you have left the monotony of everyday life, but you will feel like you've stepped back into time. A main mission associated with this festival is to preserve the way that life was once lived, something quickly disappearing in our fast paced world of technology. The unique weather pattern present in this part of Virginia allows for the perfect maple sugar cultivation, visible at one of the many sugar camps where the process is demonstrated from the first infant stages, all the way through to the tasty final product. While there might be quicker ways to make syrup, there is no way more pure than what you will witness and taste at this magical festival.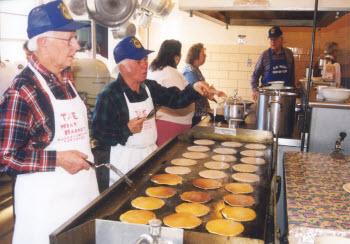 Arts & Crafts Show
This year, the Maple Festival has been able to expand the arts and crafts show to offer even more vendors than last year. With over 150 miniature boutique tents to explore, there is certain to be something exactly fitted to your style. Since the artist who created the merchandise is available in their booth to chat, you can learn how the items you love most were created, and why they are also special to the person who imagined and created them. Also, you don't have to worry about the quality of this merchandise because everything sold here has been through a jury process to ensure it is top notch. Everything from wood furnishings to smaller knick knacks will be offered for sale, with something for every age group, gender, and interest! The best part, this craft fair has extensive hours that far supercede expectations–it is open both weekends of the festival from 8:30 am on through 4 pm.
Food Galore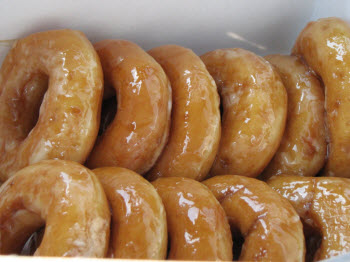 The wonderful Pancake Breakfast with fresh Maple Syrup is only one of the many delicious entrees available at the assortment of eateries open throughout the festival, although it is also one of the favorites– keeping many on the return list year after year! Select either buckwheat or plain pancakes, then smother them in maple syrup that tastes so pure and fresh, unlike anything you've ever tried! Just as mouth-watering and delicious are the maple donuts guests should also be sure to sample. For some more sustenance, enjoy everything from a ham dinner to a big juicy burger, or.perhaps you'd be interested in a one-of-a-kind trout sandwich. Being that this selection is only the beginning of available food options, you'll only be wishing you had more time to sample it all!
Good Old Fashioned Entertainment
The Maple Festival has entertainment worth traveling for! There is a great mix of performers including the Southern Rail Express who will be performing Bluegrass music on March 9 from 1:00-3:00 and also on March 16 from 12:00-2:00. Right afterwards attendees can enjoy more performances from entertainers including the Little Switzerland Cloggers, the Kountry Kickers and the Hi-Hourse Cloggers. If the click-clack from their clogging shoes does not intrigue you, their synchronized dance moves surely will!
A trip this unique does not come around all of the time, especially when complemented by the beautiful drive over. Those that attend the Festival are sure to never forget it. To plan your good old fashioned day of fun, visit the official information page here.