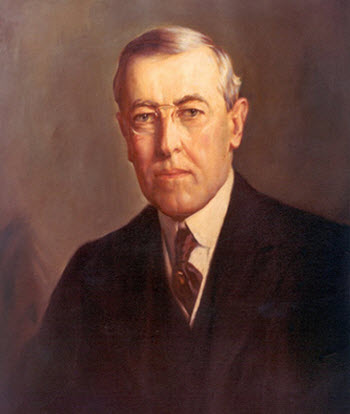 Perched atop Gospel Hill, the Woodrow Wilson Birthplace and Museum is ripe with mystery and charm. Once home to Woodrow Wilson, it is now a waltz through history. Here are 5 reasons you should indulge in a visit.
Virginia is a State full of history–the buildings alive with the charm of America's beginning days. 1865, in one of these Victorian-faced homes, America's 28th President, Woodrow Wilson, was born. At the time, his parents had no idea this home would someday be a museum, or that their son would become an American idol.
More than 100 years later, the home has been transformed into a magnificent museum, alive with history; it's as if the walls can really talk.
The twenty-minute drive to the museum from your Creekwood cabin is a scenic, sightseeing event in itself. Here are 5 more reasons to check out the Woodrow Wilson Museum during your Virginia vacation.
1. Woodrow Wilson was a Pretty Cool Guy
"The man who is swimming against the stream knows the strength of it."
–Woodrow Wilson
Wilson speaks this famous quote in a position of authority; he knows better than most how difficult it is to swim against the mainstream, although to Wilson, no battle was too big so long as he was fighting for justice. To see the place that this man was born is a chunk of American history no fan of the Red, White, and Blue should go without witnessing.
2. Multifaceted Tour
A trip to this museum isn't only a chance to see one single home.
Alone, one may leisurely view 7 exhibitions that detail the life of Woodrow Wilson in the library. Here, visitors get a real sense of the man born next door—in the home where a guided tour awaits.
If mid-tour you find yourself longing for the peace and quiet of the outdoors back at Creekwood, look no further than the sprawling museum gardens for a fix. Although not original to the property, the gardens have been added on in different phases. Started in the 1930's, the fairy-tale gardens have only continued to grow.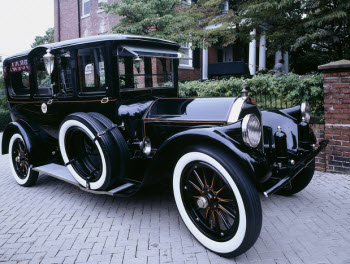 There's even something special for all you car enthusiasts. Here, Wilson's beloved Pierce-Arrow is restored and on display. Once a part of the Presidential fleet of cars, Wilson ended up purchasing it before leaving office because he liked it so much. It is the same car that picked him up from the airport after he signed the Treaty of Versailles in 1919. It wasn't until 2008 that Wilson's widow, Edith Bolling Gait Wilson, generously donated this classic vehicle to the museum.
3. New Trench Exhibit
You can read it in books, watch it in movies, and now at the Woodrow Wilson Museum, you can experience World War I. Using modern technology, they have added a War-simulation room to their list of attractions. This gives visitors an exact feel of what Wilson's decision to embark on World War I meant for those out on the battlefield.
4. History Made Fun for Kids
"Why do I need to know about history?" I used to whine as a kid, tired of memorizing the names of every long-dead President!
Then again, no one ever took me to one of their homes and showed me the human side of history books. Kids can't see the whole picture; they haven't been on earth long enough to appreciate history the way adults do. This is why the creators at the Woodrow Wilson Museum have worked hard to incorporate kid-friendly attractions. The facility regularly hosts field trips for local schools, highlighting their expertise with children. This one museum addresses topics from elementary, middle, and high school curriculum in a realistic and relatable way.
5. Cheaper than a Time Machine
The Woodrow Wilson Museum doesn't just hold the history of a legendary President, but of an entire time period. The house is bursting with items Wilson and his family used while living there, a glimpse at history—life just as it was more than 100 years ago.
In 1941, when President Roosevelt visited this museum, he coined a nickname for the home—"shrine to freedom." A house packed with so much American identity, it is the closest we can get to a time machine… at least for now.