The Brew Ridge Trail is scenic and beautiful, and in addition to that… it's full of beer! And not just any old beer, but the best of the best—brewed on site by some of the most well-known brew masters in Virginia and beyond. For those that find wine tasting tours too stuffy or sweet, this is the perfect substitution—plus despite the fact that the tour revolves around good old beer, it's still a family friendly environment that keeps you all on the go! With a plethora of pit stops along the way, the little ones will be anything but bored and you'll be sure to have a good time seeking out your new favorite brew. Hidden up in the mountains, away from all of the everyday worries, there's a number of brewery's always throwing a party, they're only waiting for you!
Before you go it's best to know a little bit about each of the different breweries along the trail. That way you can be sure to stop at those most suited to your wants, desires, and company.
Devils Backbone Brewing Company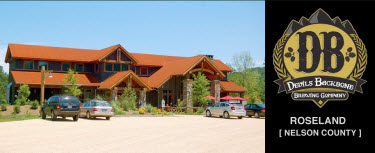 If you are going to go on a beer tour, you surely can't miss out on the 2o11 World Beer Cup Champion Brewery, Devil's Backbone. They have since only added to their collection of awards, and the 2012 gold winner is currently available on tap. During the weekends you can go on a tour of the brew factory, sampling the delicious selections as you go. You can't go wrong with award winning beer, a number of shows and events, and delicious home-style food!
Visit Devils Backbone's official site by clicking here.
Wild Wolf Brewing Company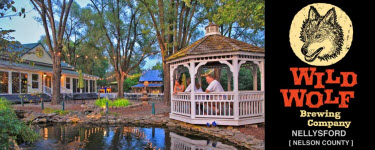 Self-described as "rustic and casual," the folks at Wild Wolf have a lot to offer! With different events and attractions planned for every day of the week, you never know what you will find at this fun, yet classy, location. Alive with history, the site was long ago a school for local children, and the gift shop is located in an old converted barn that was once used for tobacco production. In between sampling beers and touring the grounds, there are a number of restaurants to pick from, including indoor and outdoor seating– depending on your personal preferences and the weather at hand.
Visit Wild Wolf's official site by clicking here.
Blue Mountain Brewery

With all of the beer made right on site, you will be very pleased with the quality brew offered by Blue Mountain. Dedicated to running a sustainable business, the folks at Blue Mountain are extremely careful about their use of water, energy, and other forms of resources and energy that many carelessly still waste. You won't find beer just like this anywhere else, as Blue Ridge farms an extra additive known as Hop. This very distinct taste was at one time nearly exclusive to Virginia. Along with your beer, enjoy amazing food selections like pizza, burgers, and classic twists on your favorite sandwiches—in other words, the perfect food to go along with a cold beer.
Visit Blue Mountain Brewery's official site by clicking here.
Blue Mountain Barrel House

Sister to Blue Mountain Brewery, Barrel House was established in 2011 as a more high-end option for beer tasters and tourists. In order to provide a top notch tasting experience, only the finest and most skilled brewer is fit for the job, therefore to fill the role, you will enjoy beer made by an accomplished pupil of Goose Island's master brewer. Enjoy the sweetly unique taste of oak and vanilla that will ferment the high-class beer you sample—or perhaps even overindulge in. Try all of the different brews that they have to offer, hassle free by simply planning your stop here during their tasting hours, check out the website for more details.
Visit Blue Mountain Barrel House's official site by clicking here.
Starr Hill Brewery

Mark Thompson holds the title of Master Brewer for Starr Hill. Trusted to craft the finest beers, Mark is well known and respected in the industry. In fact, when he's not at Starr Hill you can find him at numerous national-level festivals, marking Starr Hill as lucky to have him. Mark has won many awards for his beers, you might have even already tried them in restaurants or at special events—have a taste of the beer that could someday take over America, right where it's originally brewed! Not only does Starr Hill offer beverages and food, there are a number of special events including concerts, and friendly festivals depending on the time of year you'll be dropping by.
Visit Starr Hill Brewery's official site by clicking here.
South Street Brewery

While South Street was established in 1998, the building that houses the awesome brewery is much more old school, built back in the 1800's! All beer is brewed on site; ensuring top quality gulps in every glass of beer! If music is your thing, stop by on a Wednesday night at 10pm and enjoy a new musical artist performing a live show. Check out the running schedule, there is a huge variety in musical guests, pick a date that suits your musical tastes—for the beer brewed on site will always be a 'yes please' to your taste buds!
Visit South Street Brewery's official site by clicking here.
For a complete list of breweries and more information on visiting the Brew Ridge Trail, visit here.