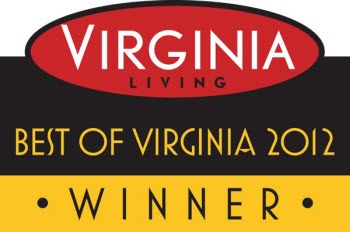 With the sun out shining and a slight breeze in the air, there's nothing like Virginia's Fall Foliage Festival Art Show! For the last 40 years people have been coming to Waynesboro in hoards, ready to enjoy the carefree atmosphere while browsing over 150 vendors. This is fall at its finest in downtown Waynesboro, where the annual outdoor art gallery is held. Full of everything from sculptures to bracelets, meet the artists and enjoy the atmosphere, and perhaps even pick up your new favorite topic-piece.
Dates:
October 13 Saturday 10 am- 5 pm
October 14 Sunday noon-5pm
If you're in Virginia during the festivities, there's no reason to miss out! In fact, there are 6 reasons you must come to the Fall Foliage Art Festival!
1. Come for the Art
It's not everyday that highly acclaimed artists are waiting to sell you some of their finest stuff! It's the pieces that we purchase from places like this that become favorite staple pieces in our homes. They also make great gifts, especially considering Holiday season is right around the corner!
2. Come for the Competition
If you are an artist yourself, you might be able to display your art at the festival. By simply sending in a check, taking some photos, and filling out a quick form online, you could find yourself added to the list of exhibitors. For more information on how to enter, click here.
3. Come for the Wine
Adjacent to this event is the River City Wine and Jazz Festival. If you like good wine and music, this is where the party really gets going. If you are entering an art contest, or just want to see who the winners from the festival are, stick around because this is where the award ceremony will be held.
4. Come for the Award Winning Festival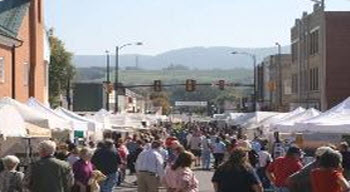 This festival is so much fun that it has been put on for 40 years in a row, this is the 41st art show—and as they say, things only get better with time. This Fall Festival has 190+ likes on Facebook but that's only the beginning of its public recognition. It is voted Best of Virginia 2012 and is quoted as one of the best outdoor art shows to visit.
5. Come for the Atmosphere
Atmosphere can make or break a good time, at the Fall Foliage Festival the atmosphere is extremely laid back, and the weather is particularly perfect at this time of the year. Enjoy painting, printmaking, pottery, jewelry, wood, glass, and more in the best possible ambiance.
6. Come because it's Free
For nothing else, come because admission to the Fall Foliage Festival is free! How often do you get to do anything "award winning" for free? Not all too often. Not only is it free to enter, it's also free to park! Save all your money for food and souvenirs inside of the celebration. Spend without shame knowing that a majority of advertised transactions will benefit scholarships and community organizations.
To plan your trip to the 2012 Fall Foliage Festival, click here.