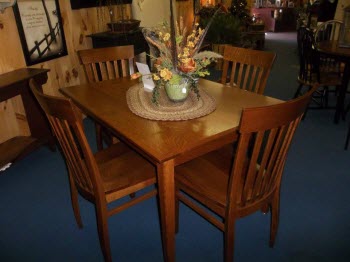 If you have not taken the time to stop by Country Connections, a country furniture and accessory store just south of Stuarts Draft, Virginia, you are missing out on a little country gold mine! The store, established in 2000, was founded by Harry and Peggy Moore after Harry had the idea to develop part of his property to start an old country store. The property originally consisted of a small home and two old barns on 68 acres of land. Harry, a respected builder in the community, originally had thoughts of developing the land for a subdivision but after much prayer and family discussions, it was decided they would open a country store. Created literally in a barn, the store boasts a wide array of furniture and other country-themed gifts, including: Amish-made furniture, art, shower curtains, quilts, rugs, framed pictures, wreaths, soaps, candles, iron hangers, porch gliders, and other items. The store and its merchandise has slowly and gradually grown over the years, with the company recently expanding its services by hiring a full time floral designer to craft silk arrangements, perfect for your home or office.
Store website – Quilts, gifts, and more
Several years of successful business and growth led to the company opening a website in 2010, making it possible to purchase these awesome gifts and other items online. Gift certificates are available to purchase through the website as well as the popular and beautiful Willow Tree figurative sculptures. A quilt collection called Quilts by Donna Sharp, offer you many options in a unique selection of quilts for your home. During the Christmas season, Country Connections offers a large selection of ornaments that can be personalized to meet your needs.
Online catalogs – Capitol Earth Rugs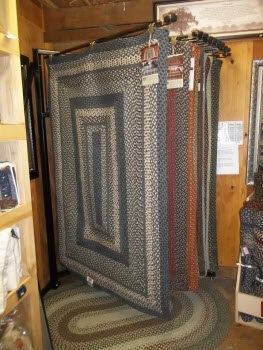 An awesome feature of the Country Connections website is the availability of several online catalogs from different vendors. First is the Capitol Earth Rugs catalog, a collection of rugs made from 100% natural jute fiber. Jute fiber is a material similar to bamboo, which is incredibly durable and flexible. The 60-page catalog offers you almost endless choices, including oval braided rugs, Christmas tree skirts, braided rug slices, rectangle braided rugs, braided stair tread rugs, different shaped and miniature rugs, chair pads, and so much more. If you cannot find a rug to suit your needs, which given the selection is highly unlikely, Capitol Earth Rugs will even make a completely customized rug just for you.
Holmes Bedroom Furniture – Unique and functional
Offering a comprehensive and unique collection of bedroom furniture, Holmes Furniture has a bedroom suite to suit your taste. Coming in different shapes, sizes, and wood finishes, you can find a chest of drawers, dressers, mirrors, beds, nightstands, and more in the 97-page catalog.
Nisley Islands and Bedroom Furniture – Beautiful custom options
Another company catalog featured on Country Connections is Nisley Islands, specializing in unique, aesthetically pleasing, and functional islands. There are several options, ranging from various countertop surfaces to slide-out drawers and other accessories. These custom-made islands will, without a doubt, add a degree of functionality and beauty to your kitchen that you have previously unrealized. Nisley also offers a very nice bedroom furniture collection, with custom designed beds and associated furniture, giving your bedroom that country look and feel that you have been trying to attain.
All in all, Country Connections is truly a unique and special place, well worth the drive to get there, only about 15 minutes from Cabin Creekwood. Country Connections really is a special blend of country, giving you endless options from country furniture, quilts, an endless supply of interior decorations and gifts, providing you memories for years to come. For more information and to access their website, go to https://www.countryconnectionsva.com/.