Journey with me to heart of the Commonwealth of Virginia: along the Rivanna River, west of the Southwest Mountains, bordering the foothills of the Blue Ridge, 115 miles from Washington DC and 70 miles from Richmond to the beautiful and historic Charlottesville. We'll look at its rich history, amazing architecture and exuberant social scenes including; wineries, shopping and fine dining.
History of Charlottesville

Named after Sophia Charlotte, who married King George III and became Queen of England; Charlottesville is an extraordinary place to visit and a beautiful place to live. Home of founding fathers and U.S presidents Thomas Jefferson and James Monroe, the city is geographically surrounded by Albemarle County, yet it remains completely separate and independent. Long before the first American settlers showed up on the scene, travelers and pioneers had created a Monacan Indian hunting path by virtue of frequent travel from Richmond to the Blue Ridge Mountains; called the Three Notch'd Road. The University of Virginia was established in 1819 by Thomas Jefferson; turning eyes from all over the nation to Charlottesville. The town saw its first railroad service in 1850, and some 37 years later came its first horse drawn streetcar; always keeping an extra horse on hand to assist cars uphill and on rough/rocky ground.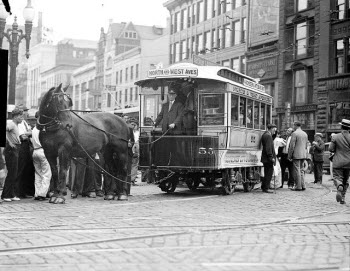 Photo: Albert R. Stone Collection
This was a move in the right direction as the town became an official city a year later in 1888. Decades later, the section on Three Notch'd Road that ran through Charlottesville became the East Main and Downtown Mall. Today, the city of Charlottesville receives many visitors; some for Monticello or Ashlawn-Highland, homes of former presidents, and some for the spectacular scenery. Whatever the reason for your visit, one thing is certain; you will have the experience of a lifetime. Here is a list of must see and do in Charlottesville.
Amazing Buildings

Charlottesville has some of the most beautifully designed architecture throughout the United States. We've listed a few, in no particular rank/order.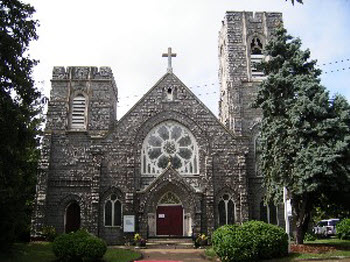 Christ Episcopal Church was the first church in Charlottesville in 1820. Today the church serves many local members and often sees out-of-towners for weddings and other functions.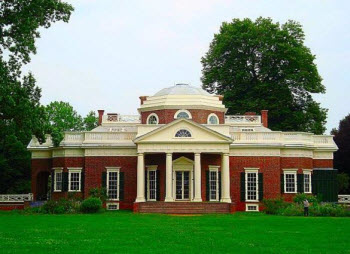 Courtesy of: IBTimes Staff Reporter

Built in 1772, the Neoclassical design of Monticello sits on approximately 5,000 acres of land. The inside is just a gorgeous as the outside of the building. If you are not satisfied with simply driving by, you can stop in for a tour of the entire property.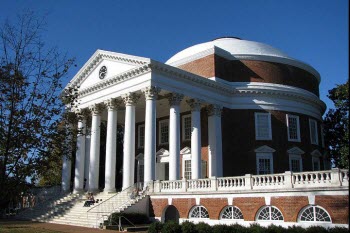 Home of America's fifth president, Ash Lawn Highland has been converted into a history museum, which also host wedding ceremonies. Ash Lawn Highland offers guided tours and hosts an annual wine tasting.
Activities

There is something for everyone in historic Charlottesville. Whether it's hiking or biking, or some overnight camping there is an ideal location for you and your family. The Rivanna Trail gives you a magnificent view of the city, or take a Blue Ridge Balloon ride over the city; soaking up the glorious views and creating memories you'll cherish. Do a bit of fishing at the Beaver Creek Lake Park or have a picnic at one of the many beautiful parks. For those 21 and older, visit Trump Winery, Monticello Wine Trail, and Arcady Vineyard Wine Tours with Camryn Executive Transportation and Limousine. Taste award-winning wines and spend the day in some of the most spectacular vineyards: best of all, transportation is available to and from the vineyards so you don't have to worry about driving.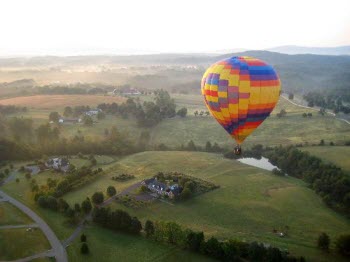 Courtesy of: Trip Adviser
Entertainment and Dining

If you enjoy art, music and other forms of live entertainment, Charlottesville is perfect for you. There are a number of galleries that often host exhibits where the painters are present working and you get to see art in motion. The pavilion offers entertainment every Friday (Friday after five), and the Paramount theater will be hosting live entertainment throughout the summer. If you are into "nightlife," there is always a concert hall or dance club playing a mix of music for a variety of audiences. For an amazing atmosphere and an authentic dining experience you may want to visit C&O Restaurant. There is private parking, 6 different dining areas, and they received high praises from some of the best food critics. Other places to dine are; Commonwealth Restaurant and Skybar, Padow's Hams and Deli, and Carter Mountain Orchard.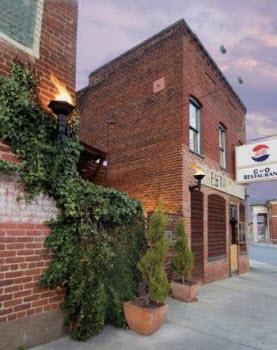 C&O Restaurant
Courtesy of: Wedding Mapper

No trip is complete until you've strolled down the brick walkway in downtown Charlottesville. Choose from a selection of souvenirs, gadgets, arts and fashion you will find no place else; from over 120 stores along East Main Street. If you dare to be adventurous, visit Barracks Road Shopping Center, Seminole Square and City Market to view and purchase specialty products. After you trip, I am sure you will agree; there is no place quite like Charlottesville.
Visit http://www.visitcharlottesville.org/about/history/ for more in-depth history on Charlottesville.
For more information on wine tours and other activities visit:
http://www.visitcharlottesville.org/visitors/things-to-do/wine-tours/
http://www.charlottesville.org/Index.aspx?page=2
http://www.jnjtransport.net/charlottesville-va-history/