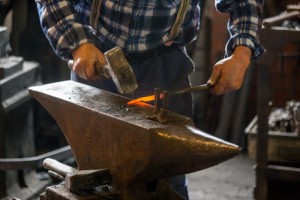 The Artisan Trail Network is a growing community of local artisans that have made it their mission to preserve the traditional crafts in world class theatre, reenactments, festivals and activities for all ages and interests. These businesses, shops and artists are truly inspiring. Here is a little more about the Artisan Trail Network and their work in Staunton, Augusta and Waynesboro:
"Exit west off Skyline Drive and the Blue Ridge Parkway, and you will find yourself in Augusta County, and central Shenandoah Valley. With a rich history embracing the arts and agriculture, you will find creativity flourishing everywhere you turn!"
From artisans preserving traditional crafts or exploring the limits of modern innovations to world class theatre, reenactments, and festivals activities for all ages and interests abound.  Weaving your path amidst the restored architecture of Staunton and Waynesboro's downtown museums and historical sites, you will enjoy the unique shops, art galleries, studios, markets, restaurants and lodging that make this area a truly memorable experience. There's an inspiring story on every corner!  Venture out into the countryside where our world-class vineyards and artisanal farms welcome you to sample a distinctively delicious and relaxing way of life.  Explore the hills, valleys and mountains vistas featuring over 682 miles of hiking trails and roads perfect for cyclists that make our region an outdoor enthusiast's dream adventure.  Roll down the windows, savor the fresh breeze and immerse your senses in the pristine beauty as you meander through the past and present that is:  Staunton, Augusta and Waynesboro Virginia!
From http://www.artisanscenterofvirginia.org/artisan_trail_network/detail/heart_and_soil_trail/