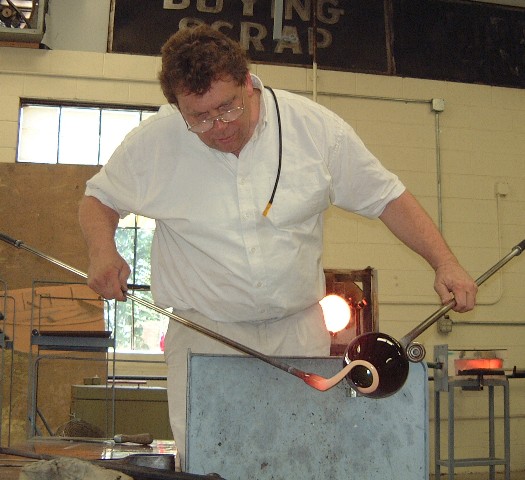 Sunspots Studios in Staunton is a fascinating place to visit anytime.  Their one-of-a-kind products are truly works of art, and most days you can watch the artists at work as they blow melted glass into vessels, ornaments, and shapes of all kinds.
Now you can join the artists in their studio as they help you to create your very own, hand-blown glass ornament.  The dates for Blow Your Own Ornament are November 19, and December 3, 10, 17, 26, and 31.  The price is just $35 for this unique opportunity.  You'll need to call them at 540-885-0678 to reserve your spot.
Whether you try glass-blowing for yourself or not, you'll definitely want to explore the gallery of art glass and copper designs, all handmade right on the premises.  For more information, check out their website at www.sunspots.com.