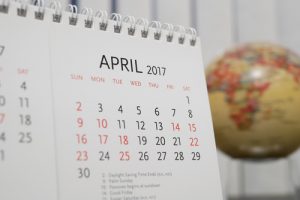 Come visit us at Cabin Creekwood, remote and rustic cabins in Virginia. March 20th marked the official beginning of Spring and our cabins are booking up FAST for April. Book now and enjoy all Cabin Creekwood has to offer in the heart of Virginia's beautiful Shenandoah region. Find out why we are regarded as the best cabins in Virginia by all of our guests. Close enough to all the activities of the area but far enough out to enjoy your privacy, Cabin Creekwood is perfect for your next vacation.
With nine unique cabins, we can guarantee the most relaxing stay of any vacation you've ever taken. We are one mile from beautiful Sherando Lake. You can bike in the mountains or travel to Waynesboro and hop on the Appalachian Trail. Local guests even find fun in a new trend called Geocaching – using a GPS to find a "cache" in great places. A traditional cache is usually a container with a pen and log book for guests to write in.
Local to Cabin Creekwood are also Staunton, Waynesboro, and Charlottesville. Each town has it's own unique story. Rich with history and architecture, families can always find something to do in these wonderful areas. You can even visit the historic homes of former presidents Thomas Jefferson and James Monroe. To top it off, our guests are always raving about the amazing shopping in the area.
What are you waiting for? Spring has sprung and it's time to get outdoors. Our cabins are even pet friendly, so bring your pups to our cozy cabins in Virginia for the adventure waiting to be had. Call us today to make your reservation. Don't wait, make sure you don't miss out on the vacation of your dreams.