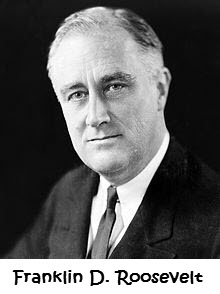 "Our greatest primary task is to put people to work. This is no unsolvable problem if we face it wisely and courageously. It can be accomplished in part by direct recruiting by the Government itself, treating the task as we would treat the emergency of a war, but at the same time, through this employment, accomplishing greatly needed projects to stimulate and reorganize the use of our national resources," President Franklin Delano Roosevelt, March 1933
When Roosevelt was elected president, the number of unemployed individuals within the United States had far surpassed 13 million; this was a real problem. Roosevelt devised a solution and faced the situation head on. Just two days after being inaugurated, Roosevelt had a meeting with government officials to establish the Civilian Conservation Corps (CCC) as a part of the New Deal Program. The purpose of the CCC was to reduce the incredibly high number of unemployment nationwide influenced by the Great Depression by recruiting men ages eighteen through twenty-five; who were unemployed, unmarried and from relief families to perform conservation work mainly on forests. The CCC also aimed to preserve/restore the nation's natural resources while equipping young men with discipline. The men were paid $30 per month, $25 of which was sent home to their families. Roosevelt had intended to create employment opportunities for approximately 500,000 young men however, the program was so successful that it saw approximately 3 million participants throughout its duration; a maximum of 300,000 young men at any one time.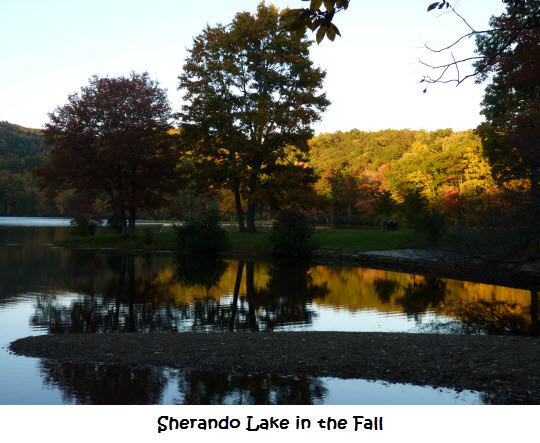 The state of Virginia was instrumental in the ground work of the CCC. Camp Roosevelt, the first camp, was stationed near Luray in the George Washington National Forest in 1933. 107,210 men statewide, 64,762 of whom were Virginia youth and 10,435 of whom were local camp officers and supervisors were employed by the CCC. A whopping $109 million was spent in Virginia during the CCC's nine years in operation, making it the 5th largest expenditure in the United States. The CCC did a significant amount of work in Virginia. In an effort to control deforestation, minimize erosion and improve wildlife conditions, 15.2 million trees were planted, 1.3 million fish stocked, approximately 152,000 acres of fire hazards were reduced and 986 bridges were built. Following those works were the restoration of historical sites in Williamsburg, Fredericksburg, Jamestown and Yorktown. The beginning of World War II coupled with a reduction in unemployment led to the termination of the CCC in 1942, but not before 6 state parks were opened and work began on 3 other federal projects in VA.
On June 15, 1936 the following 6 inaugural state parks were opened to the public simultaneously.
Douthat in Bath and Alleghany counties:  sitting on 4,493 acres of land this park offers two miles of stream fishing, a 50-acre lake stocked with trout, a sandy swimming beach with snack bar, and hiking and biking trails over 43 miles long. There are picnic areas, an amphitheater, camping sites and also boat rentals available. Douthat is listed on the National Register of Historic Places.
Fairy Stone in Patrick County: just minutes away from the Blue Ridge Parkway, sitting on 4,639 acres of land with a 168-acre lake adjoining the Philpott Reservoir, this park is notorious for its fairy stones and lake. Visitors to this park can choose from a range of activities: hiking, swimming, kayaking, canoeing or row-boating.
Hungry Mother, Smyth County: home of the Hemlock Haven Conference Center, Hungry Mother is situated in the heart of the mountains; offering breathtaking views of woodlands and its peaceful 108 acre lake. The Park has a sandy beach and a wheelchair accessible fishing pier.
First Landing, Princess Anne County:  first called Seashore, the park's site is the location of the first landing of Jamestown colonists in 1607. Sitting on 2,888 acres, First Landing is a National Natural, and Historic Landmark. It is also the most visited state park in Virginia. With 20 miles of hiking trails and a 1.5 mile long sandy beach, the park invites its guests to explore its wildlife and unusual habitats.
Westmoreland, Westmoreland County: relatively smaller than the others (1,311 acres),   birding enthusiasts will appreciate this park. It is noted for the sighting of American bald eagles, ospreys, kingfishers, great blue herons, common terns, green herons and gulls. Westmorland has an Olympic-sized swimming pool, visitor's center and offers boat rentals.
Staunton River, Halifax County: This 2,400-acre park offers woodlands, meadows and shoreline along the Dan and Staunton rivers for the lovers of the great outdoors to enjoy. Visitors have access to Buggs Island Lake, the largest lake in VA, individuals can fish, water ski or participate in a variety of other activities.
The three federal projects undertaken by the CCC are: the Blue Ridge Parkway: 469 miles of all American road that meanders through 29 Virginia and North Carolina counties. This long and winding road offers amazing views. The Parkway was built to connect Shenandoah National Park to the Great Smoky Mountains National Park, the Skyline Drive: this historic 105 miles varies in width of up to 13 miles to offer magnificent views of the mountains along with farmland, patchwork of woods and orchards, and Sherando Lake Recreation Area: nestled within the Blue Ridge Mountains, the area features a sandy beach, hiking, camping, fishing and picnicking. The area has two lakes, where swimming is strictly prohibited in one as it is primarily for fishing and/or boating.
Through the works of the CCC Virginia saved millions of dollars. It would have cost the state roughly $5 million to build those 6 state parks in 1933 however, with the labor and materials from CCC the state only paid $100,000.
For more information on The Civilian Conservation Corps and projects in Virginia, visit the following sites: