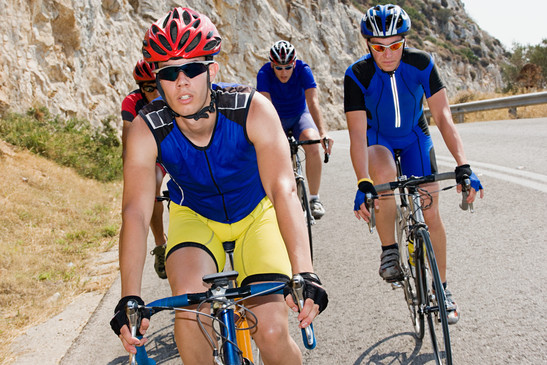 The Blue Ridge Parkway and the surrounding communities are a wonderful place to cycle any time of year, but especially in the spring. Hundreds of cyclists travel south in the early spring to take advantage of the warm weather, and get an advantage over their competition. We frequently host cyclists from Quebec and the New England states. In fact, quite a few of those return year after year.
A variety of terrain provides many training opportunities. You'll find everything from peacefully rolling hills, to torturous mountain climbs, and everything in between. There are numerous great circuit rides. No matter which route you choose, you'll be surrounded by the beautiful scenery that the Blue Ridge and the Shenandoah Valley are famous for.
You'll find the local folks to be quite friendly, and very helpful whenever you need them. There are many great places to stay, including our cabins at Cabin Creekwood. We'd love to host you on your next cycling getaway.
For pictures and descriptions of each of our cabins, click here. And please don't hesitate to call 888-942-2246, 540-943-8552, or email reservations@cabincreekwood.com if you have any questions.