Every year around February to March, I get a little tired of all the cold, snow, ice, and wind, and look forward to warmer days for exploring the Blue Ridge Parkway. I miss the Parkway, even though I live only two miles from it. You see, in the winter, the Parkway stays closed most of the time because of the snow and ice which make for precarious driving conditions, especially considering the many drop-offs.
Perhaps you, as I do, find yourself missing the Blue Ridge Parkway, and look forward to your next opportunity to visit.
Of course, it doesn't have to be winter to miss the Blue Ridge Parkway. I am blessed to live right next door. You might not be so fortunate. If you live at any distance at all, you might find it difficult to take a quick getaway to explore this beautiful piece of God's creation. Or perhaps you live close enough, but you stay so busy that taking a day off seems out of the question.
Now you can visit the Blue Ridge Parkway any time of the year, without taking time off work, or driving several hours to get there, or disobeying the "road closed for ice and snow" signs. The award-winning coffee table book, "Blue Ridge Parkway – Simply Beautiful" provides an exceptional perspective on this part of the world. The stunning images and thoughtful prose will keep you entertained for hours, without ever leaving your couch!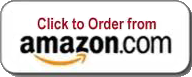 Professional photographers Chuck and Pat Blackley from Staunton, VA, have been photographing the Blue Ridge Parkway for more than 30 years. They love sharing the beauty that they find all along the Parkway. The 120 pages of this book host 159 high quality color photographs taken by these renowned photographers. Author Cara Ellen Modisett, editor of the Blue Ridge County Magazine, provides insight into the history, culture, and natural beauty found here. Cara visited the parkway in her youth, and her love of this iconic park shows in her thoughtful and informative prose.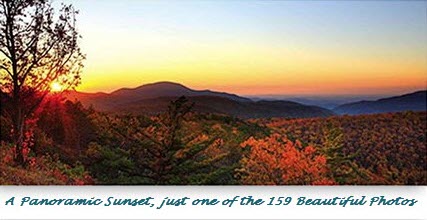 This hardcover, 12 x 10 ½ inch book will look great on your coffee table, and you can visit the Blue Ridge Parkway whenever you have a few extra minutes. The "Blue Ridge Parkway – Simply Beautiful," captured First Place in the nonfiction book category of the Virginia Press Women 2009 Communication Contest. Here is what several readers have to say about this masterpiece:
"Page after page of stunning pictures that make you feel almost as if you were right up on the Parkway fill this book. I never get tired of looking through it and enjoy "visiting" these places time and again without ever leaving home. It includes pictures featuring Mabry Mill, North Carolina Arboretum, Craggy Gardens, Moses Cone Memorial Park, Linn Cove Viaduct, etc, as well as many examples of the plant and wildlife found along the parkway. Also various aspects of rural mountain life are captured in the beautiful photography. – J.B. from North Carolina"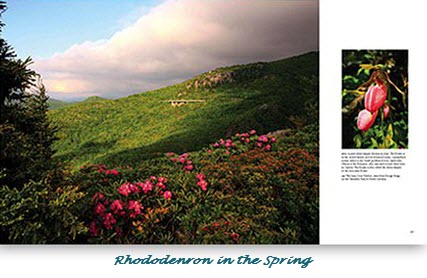 "This book is absolutely beautiful!! It shows the Blue Ridge at its best. The pictures are clear and the colors are beautiful! The vendor had the product to me in two days, with regular ground shipping. 🙂 Great experience all around!"
The book can be purchased online at Amazon, the world's most respected online store. To purchase a copy for yourself, or a gift for a friend, just click on the button below. And enjoy exploring the Blue Ridge Parkway any time you want.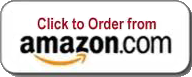 Disclosure: Your purchase will result in a small commission for me.