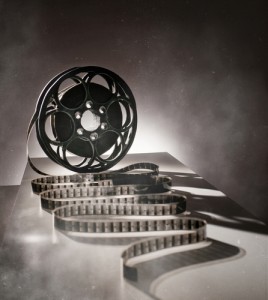 Staying at Cabin Creekwood is an opportunity to relax, disconnect, and unwind. The area itself feels like you could have slipped back into a classic time period, and if you're a classic film buff or just a lover of all things from a previous era, be sure to stop by The Wayne, a classically restored theater in the heart of downtown Waynesboro, Virginia.
Waynesboro is a short 10 minute drive from Cabin Creekwood, convenient to many other area attractions, making Monday at the Movies a great stop for families, couples, or a friends' night out. Each Monday of the year, The Wayne features an audience requested classic film from the 1900's.
Doors open every Monday at 6pm, admission is "Pay What You Will." The theater will offer a 2 p.m. Monday matinee as well as 7 p.m. screenings that include a brief introduction, short intermission, and an optional film discussion afterward.
The screenings for the rest of the 2016 Monday at the Movies season are:
SEPT. 19: The Manchurian Candidate (1962) w/ Frank Sinatra and Laurence Harvey
SEPT. 26: Duck Soup (1933) w/ The Marx Brothers
OCT. 3: North by Northwest (1959) w/ Cary Grant and Eva Marie Saint
OCT. 10: Dr. Strangelove or How I Learned to Stop Worrying and Love the Bomb (1964) w/ Peter Sellers and George C. Scott
OCT. 17: To Kill a Mockingbird (1962) w/ Gregory Peck and John Megna
OCT. 24: Drums Along the Mohawk (1939) w/ Henry Fonda and Claudette Colbert
OCT. 31 (Halloween): Young Frankenstein (1974) w/ Gene Wilder and Madeline Kahn
NOV. 7: Mr. Smith Goes to Washington (1939) w/ James Stewart and Jean Arthur
NOV. 14: Citizen Kane (1941) w/ Joseph Cotten and Dorothy Comingore
NOV. 21: Mary, Queen of Scots (1971) w/ Vanessa Redgrave and Glenda Jackson
NOV. 28: A Hard Day's Night (1964) w/ The Beatles and Wilfrid Brambell
DEC. 5: Seven Days in May (1964) w/ Burt Lancaster and Kirk Douglas
DEC. 12: Casablanca (1942) w/ Humphrey Bogart and Ingrid Bergman
DEC. 19 (Christmas feature): White Christmas (1954) w/ Bing Crosby and Rosemary Clooney
Visit waynetheatre.org for more information about this great event.