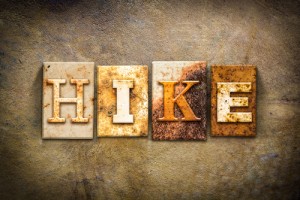 A hiking getaway on the Appalachian Trail awaits you, but you don't have to stay in a campsite on the trail, exposed to animals and bears. Your family can experience hiking on the Appalachian Trail, and book a getaway with Cabin Creekwood, cabin rentals in Virginia conveniently located near Sherando Lake and Waynesboro Virginia. The entrance to the Appalachian Trail is located 2 miles from Waynesboro.
The community of Waynesboro offers abundant resources to hikers on the Appalachian Trail, one of them being the Virginia Appalachian Trail Towns Smart Phone app which is FREE through iTunes and Google Play. You can download the app and head out without worrying about your internet access. The app will give you info on towns' resources along the Appalachian Trail and features Hiker Resources, Events, Local Businesses, Outdoor Recreation, Packages & Itineraries.
For more information, the City of Waynesboro offers the Waynesboro Hikers Guide which features information for hikers. It can be downloaded or picked up at the Waynesboro Tourism Office downtown. Also, Appalachian Trail hikers gather at the Rockfish Gap Visitors Center located just off the AT and there you can find lots of resources.
In addition to hiking, there is plenty to do in and around Cabin Creekwood. Our family friendly resort also features a great creek  and outdoor fire rings at each cabin. Find out more about activities like Sherando Lake Fishing, go mountain biking, or horseback ride and explore the nearby George Washington National Forest.
View Cabin Creekwood's cabins in Virginia. Book now for a fun family getaway. 
Click on the links below for more information: