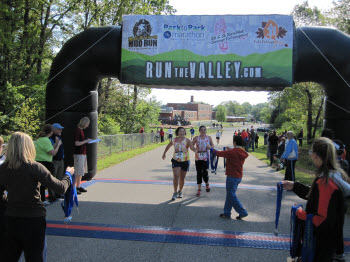 This year Waynesboro, Virginia will host the 5th Annual Park to Park Half Marathon on Saturday, April 27, 2013. This 13.1 mile run features some of the best and most beautiful scenery in the country, likely improving your run time because you'll be so focused on the scenery and not any discomfort you may find yourself in. The course features gentle rolling hills, beautiful river crossings, and memorable mountain vistas, making the miles seem to fly by.
Registration information
Registration fees vary based on timing, at this point registration will cost you $70 anytime before April 10th, and then $80 from April 11th through race day. Your fee will get you a t-shirt, finisher's medal, chip timing device, and well-staffed aid stations.
Website resources – Training plans
If you check out the half marathon's website, www.runthevalley.com, you will be able to access some great resources to help you prepare for the half marathon. These resources include links to some great training programs that will help ensure you are well prepared for your experience. Tailored for different skill levels, from entry-level to experienced runners, you can find a plan best suited for you. The Park to Park Half Marathon is also giving out gift certificates and running memorabilia to race and division/age-based winners.
Safety and course information
There are a few administrative notes for the race that are worth mentioning. Local law enforcement will be present to help with traffic at major intersections but the course is open to traffic, so it is advised that you wear reflective clothing and keep personal safety in mind. Since the course is a one-way course ending at Stuarts Draft Park, buses will begin to transport all runners to the start point at Ridgeview Park at approximately 9:00 am.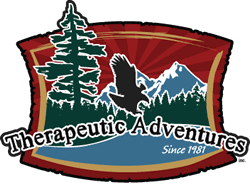 Charity – Race proceeds
A portion of all proceeds from the race will be donated to Therapeutic Adventures, Inc., a non-profit charitable organization whose primary goal is "is to improve the quality of life of ALL persons by helping them achieve independence in the outdoor environments where adaptive adventure activities are offered and enjoyed." Not only are you able to enjoy the event but know that your race fee will be used in part to help others.
5K offered – Opportunity to enjoy shorter version of the race
If a half marathon does not suit your interests, new just this year the Park to Park Marathon is offering the Inaugural Draft 5K. The race organizers wanted to provide runners an option to run a challenging yet scenic course at only 3.1 miles, enabling you to experience a taste of the rolling hills and mountains. The cost is currently $35 but will increase to $40 on April 11th so sign up soon to get a better deal. Overall the rules and structure of the event are the same, there will be law enforcement at major intersections but the course is open to traffic. There will also be prizes for the 5K event as well as a fully stocked aid station and race-day t-shirt.
Sign up – Website updates
Overall, whatever your preference, from 3.1 to 13.1 miles, there is an option to suit your needs. Sign up soon to reserve your spot at this memorable and scenic event. Once again, all the information you need is located under the Park to Park tab on the event's website, www.runthevalley.com. As the event approaches be sure to check it out for any race-related updates and news. Get your running shoes out, print off a training plan, and start getting ready; the race will be here before you know it!