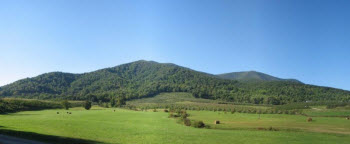 It is nearing the end of summer, and that means apple time.  Some varieties are ready to be picked now, others will ripen over the next weeks and months.  At Dickie Brothers Orchard, you'll find a variety of apples, depending on when you visit.  They are currently picking Honey Crisp and Golden Supreme, and Gala apples will be ready for picking from August 15-22.  You can purchase pre-picked apples, or experience the pleasures of participating in the harvest by picking your own apples for just $0.75 per pound.  Peaches and nectarines are available as well.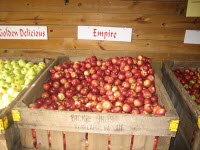 In this day and age when property seems to trade hands frequently, it is unusual to find a farm like the Dickie Brothers Orchard, which has been in the same family since England's King George II granted it to the family way back in 1750!
During your visit, you'll appreciate the beautiful scenery and fresh mountain air, as well as savor the juicy crispness that you'll never find at the store.