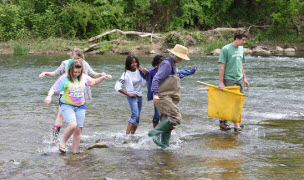 Riverfest in Waynesboro will be held on Saturday, April 28, 2012. This free annual event is designed to promote environmental conservation and watershed stewardship in the Shenandoah River Basin. Events and activities throughout the day will be appreciated by both adults and children. There will be Reptile Shows, Canoe Rides, Kids Arts & Crafts, Stream Safari, Fish & Fun Rodeo, Farmer's Market, Electro-Fishing, Guided Bird Walks, Native American Demonstrations and Exhibits, and the Great Duck Race! There will also be an opportunity to meet the animals from the Virginia Wildlife Center.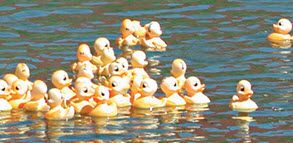 One highlight of the day is the Great Duck Race, where participants can adopt a rubber duck. The ducks are sent down the river, and whoever's duck crosses the finish line first is the winner. Prizes are $1,000 for first place, $300 for second place, $150 for third place, and $50 for fourth and fifth places. Even the last duck wins a $10 Micah's coffee gift certificate.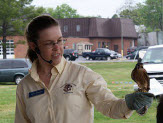 The Waynesboro Road and River Relay is a fun part of the event, as participants run, paddle, and bike through and around Waynesboro over a 16 ½ mile course. Teams may be solo, or up to four people. The first leg is a 3.1 mile footrace, followed by a 2 mile canoe or kayak segment on the South River. The relay finishes with an 11.5 bicycle ride over a course of rolling hills. Prizes will be awarded in the different divisions.
For more information visit www.riverfestwaynesboro.org.