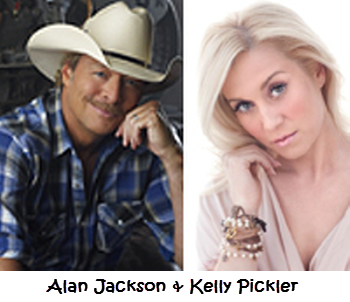 It's that time of year when the Ferris wheels, cotton candies, caramel apples and corn dogs come out. You've heard about a number of fairs, probably even attended a few, now you are thinking to yourself, "if you've seen one fair, you've seen them all." Right? Well, you couldn't be more wrong. The Rockingham County Fair is one that is unlike any other. For the past 63 years this fair has been serving up nothing less than satisfactory entertainment, amazing fun-filled activities the entire family can enjoy, delicious foods, explosive acts and a host of competitions. This year the fair is scheduled for August 12 – August 17, 2013. Continue reading to see why Rockingham is one of the best county fairs ever.
Prime Location
The fair will be held at the Rockingham County Fairgrounds, Valley Pike, Harrisonburg in the beautiful Shenandoah Valley. I cannot think of many other places throughout Virginia that are half as breathtaking as the Shenandoah Valley and that have the capacity to host an amazing fair and of such magnitude.  There is Wi-Fi access throughout the entire fairgrounds so, if you are contemplating on taking the family, but are expecting an important email or have to catch up on a bit of work, no problem. Take your wireless device, find your "prime location," get some work done, then reconnect with the family and enjoy the rest of your day. Thinking about parking? Don't! Unlike like many other fairgrounds, the Rockingham County Fairgrounds has the capacity to accommodate over 6,000 vehicles; your only worries here would be selecting a parking spot. Now that parking is out the way, let's talk about the real fun stuff.
Entertainment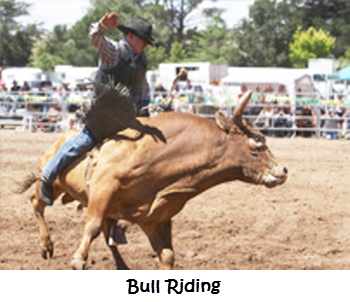 Can you think of any fair past or present that has given its patrons "big name" live performances, daring motorcycle/ATV races along with other draw-dropping, heart racing entertainment all at extremely affordable prices? Neither can I. Rockingham County Fair does, and in three major categories:
Grandstand Events – kicks off with a multi-aged motocross racing. If you like action packed entertainment that causes you to hold your breath, you will enjoy the professional bull riding event. Country music lovers, you're in for a treat. Top new country music artist (2010) Easton Corbin with special guest Tyler Farr, the legendary Alan Jackson, 18-time ACM Award winner, featuring special guest Kellie Pickler, country singer and television personality and the famous Americana string band Old Crow Medicine Show will be performing August 13th – August 15th . Continuing the daredevil entertainment for the weekend is the Nationwide Demolition Derby better known as the "wreck'em rodeo," it was given that name for a reason; I propose you attend the event to see if that name is justified, however, make sure you get there early. The Dragon motor sport truck and tractor pull will be the closing event at the grandstand.
Talent Pavilion – this venue will have entertainment ranging from string guitar to bluegrass folk. The main performers will be Lloyd Mabrey, comedian and musician; John Robert, singer and 12 year old Shenandoah Valley native; and The Travelin' Hillbillies, four "super tight musicians."
Showcase Talent event – see performers like Chris Mabrey with his amazing family hypnosis show, take a trip back in time with classic rock and roll performed by Standing Room Only and much, much more. Country, R&B, Cajun fiddle tunes, the Showcase talent event has music for everyone.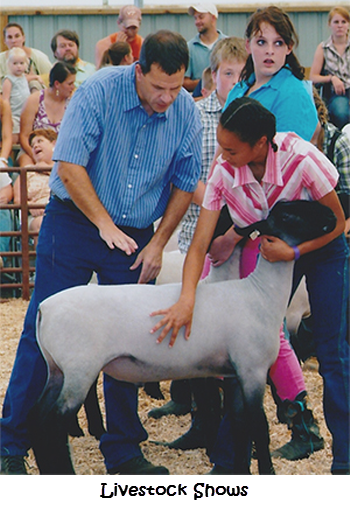 More to See and Do
So let's not talk about talk food or rides, there is no doubt that there will be a huge selection of food to choose from and rides of all sorts for the kids.  Here is what's exciting; come on over and determine if you are in agreement with the judges choice of best in their class for the livestock, horse and dog pet show. Be a part of events such as the Market Hog show, Jr. Sheep, Jr. Beef & Commercial Heifer and Virginia Jr. Sheep Breeders Assoc. Show. The All-Breed Horse show showcases the best in horse breeds that you'll ever see all in one place; contestants from all over are all competing to have their horse named the best breed. Whether you would like to participate or just be a member of the audience, you'll see some of the most exquisite looking animals at the Pet Dog show: all being judged based on breeds, mixes, costumes, etc.
New Event
This year Rockingham will be hosting a new event: The Construction Trade Skill Competition.  The event is dubbed "Youth Under Construction" which will see 32 students showcasing their skills in masonry, carpentry, electrical and HVAC. It should be rather interesting to see what our youths have up their sleeves and what trade/skill will come out on top.
In addition to all of the above mentioned, Rockingham County Fair will have Art exhibits, photography competitions, Horse pull and truck and tractor pull. So you see, along with traditional fair activities; Rockingham is adding new events and going above and beyond in entertainment. That is what makes Rockingham County Fair unlike any other.
For more information visit the following sites: