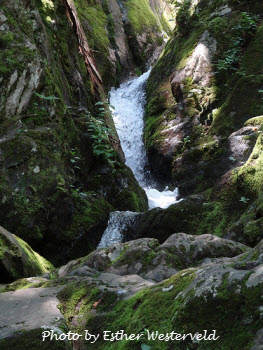 Shenandoah National Park is one of the most beautiful national parks in the entire United States, boasting over 200,000 acres of protected lands, providing you access to incredible views, forests, waterfalls, and wildlife. If you decide to visit Shenandoah National Park, you need to be aware of at least the top 5 things to see and do while in the park. Listed here in no particular order, these five options will provide you plenty of opportunity to enjoy this wonderful park.
Skyline Drive – Scenic, serene, beautiful
First and foremost, merely by traveling through the park you will be driving on Skyline Drive, one of the most spectacular roadways in the country, offering breathtaking views and memorable scenes to photograph and savor. Skyline Drive is the one major road in the park and runs in a north/south direction, providing you access to anything else you may want to see. The road is 105 miles long and runs along the crest of the Blue Ridge Mountains. Take your time while driving because the speed limit is 35 miles per hour, which at times will seem fast because of you wanting to look at everything. To be safe, there are 75 overlooks at which to pull over, get out, and take in the scenery. You are also almost guaranteed to come across deer while traversing the park so be careful to pay close attention, as deer can be at any bend in the road.
Skyland – Trails, cliffs, canyons
At approximately milepost 41 is the Skyland area, offering a conference hall, restaurant, amphitheater, stable, and extensive trail access. Trail access includes the Appalachian Trail, Stony Man Horse Trail, and Passamaquoddy Trail which leads to Little Stony Man Cliffs. There is much to do in this area and plenty of hiking opportunities by which to explore the park. If you drive a little further to just past milepost 42 you will find the Whiteoak Canyon parking area, with direct access to the beautiful Whiteoak Canyon Trail.
Big Meadows – Halfway point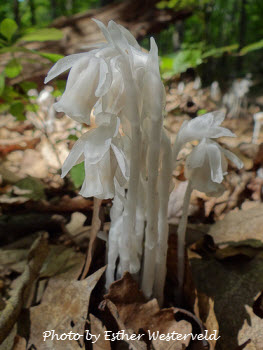 The Big Meadows area at milepost 51 serves as roughly the midpoint for the park and offers plenty to see, including the Byrd Visitor Center. At the visitor center you can gather information, maps, and other advice from a knowledgeable and friendly park ranger who can help direct you to areas of interest. This area has the highest concentration of rare plants in the park and a nice nature trail leading to a picnic area and campgrounds. The Appalachian Trail is also in very close proximity and can be easily accessed via Lewis Falls Trail.
Lewis Mountain – Picnic grounds and trail access
A little further south of Big Meadows is Lewis Mountain, another great location for hiking and enjoying beautiful vistas. The Lewis Mountain area offers picnic grounds and a campground, as well as a camp store and rustic cabins so you can literally sleep next to the mountain. A trail at the south end of the campground gives you access to Lewis Mountain as well as intersecting with the Appalachian Trail.
Loft Mountain – Waterfall trails
Lastly, you need to be sure and check out the Loft Mountain area, which includes an information center and extensive access to some great trails leading to some amazing views. You can enjoy hiking Frazier Discovery Trail, a 1.3 mile trail that takes you along some spectacular views. You can view some beautiful waterfalls by hiking the 2.7 mile roundtrip Doyles River Trail, giving you access to the upper falls and lower falls, best accessed from the parking area at milepost 81.1. You can also enjoy three waterfalls on Browns Gap Trail, a 6.5 mile moderately difficult circuit. Jones Run Falls takes you on a moderate and very scenic 3.4 mile round trip trail to 42-foot falls, while providing some spectacular views of the surrounding country.
Overall, Shenandoah National Park is a great place to spend a lot of time, even if just a drive. Your time will be well spent, even if just visiting these five locations, as this park is one of the most beautiful and scenic in the entire United States. For more information, including downloadable maps and park information, go to www.nps.gov/shen/.