Now that spring is here, we'll be working hard to ready things for you, our honored guests. Cleaning up flower beds, landscaping, etc; freshening paint; getting the pool ready (well maybe not just yet); and gearing up for a great summer season. But before summer comes, we look forward to hosting spring breakers, cyclists from Canada and New England, and many hikers. After all, spring is a great time to get out of the house, off the beaten path, and enjoy the fresh sights, sounds, and smells after being cooped up inside much of the winter.
These Spring Wildflowers Brighten Our World
Many of our spring guests come to see the wildflowers. Here are a few of the more popular wildflowers we'll be looking for in the months of March, April, and May: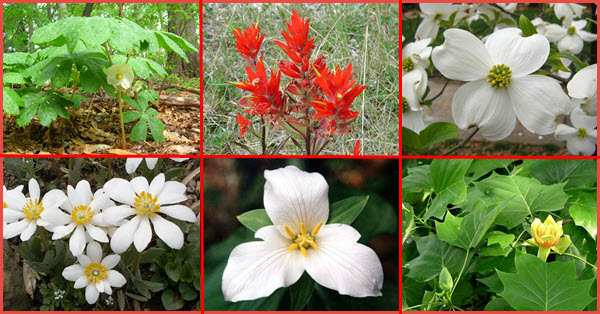 Not sure what these wildflowers are? Just click on the flowers to see the answers!
This spring, whether you come to the mountains looking for wildflowers, take a long bike ride, go for a hike, or stay close to home, make sure you take time to get out of the house, shake off those winter blues, and savor the freshness of spring