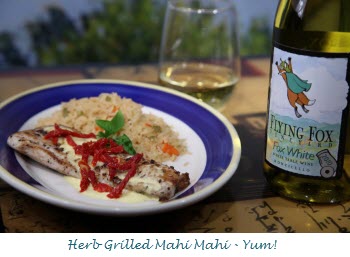 The Green Leaf Grill in Waynesboro is a refreshing change of pace from your typical chain restaurant. I took my daughter Jordan there for a Valentine's date, and was pleasantly surprised by the atmosphere and the high quality of the food.
We arrived to the restaurant just before they got really busy, so we were seated right away. I immediately realized that our experience was to be a pleasant one. The lighting was attractively dim yet bright enough to see clearly, an acoustical guitarist was serenading over in the corner, and most of the tables had just two people seated. This would be expected for Valentine's Day, however, as I looked around, it appeared that almost all of the tables were designed for two, indicating that this would be a place frequented by couples.
Our waitress was friendly and efficient – close enough to be helpful, but not hovering. Jordan ordered the crab cakes, and I opted for the Herb Grilled Mahi Mahi. Both dishes were a delight to our taste buds.
All while we were eating, the guitarist in the corner continued to play and sing. The music was loud enough to hear, but soft enough to not interfere with our conversation. As we left, Jordan told me it was one of the more pleasant restaurant experiences she's had, and I would have to agree. It's a little more pricey than some other options, but we will definitely make this restaurant of choice for special occasions.
You can find out more information at their website, http://www.thegreenleafgrill.com.