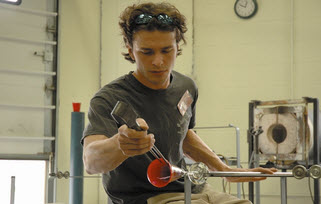 At the Virginia Hot Glass Festival in Staunton, watch as artists from around the region give live glassblowing, flame working, and bead making demonstrations.  This annual festival is held at Sunspots Studio in downtown Staunton, and is the only art show of its kind in Virginia that is devoted to hot glass artistry.
This year marks the 10th anniversary of the festival.  To celebrate, artists will attempt to create pieces based on drawings by children attending the festival.  In addition, visitors will be selected from the audience to help blow an ornament.  Special demonstrations will include the Fire-Breathing Dragon on Saturday morning and the Flaming Ray Gun on Sunday morning.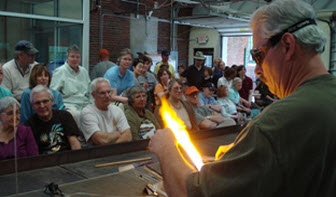 The event is held indoors and is handicap accessible.
For more information, visit http://www.sunspots.com/VA_Hot_Glass_Fest.htm.