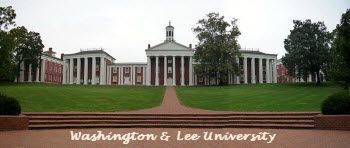 Located only one hour away from Cabin Creekwood sits Lexington, Virginia; a town bloated with American history. On top of the many other things to do while spending the day in this beautiful city, there are 17 attractions dedicated to the history of our heritage. In fact, Lexington has been so well preserved, it is recognized on the State and National Registers list of historic places.
Everything from museums, Universities, and the homes of Heroes are open to tour, many free and all affordable. If you are interested in the army there is a lot to see in terms of this too, as Virginia is heavy with war history. If you're craving the amenities of the modern world, enjoy the array of modern restaurants and shopping malls dotted around historic hotspots.
Here is a peek at some sites worth seeing while visiting Lexington.
Historic Universities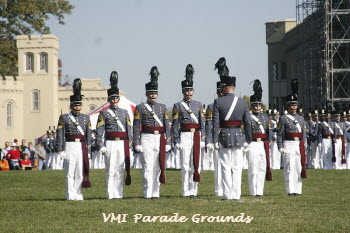 If you have kids, there's nothing better than exposing them to higher education—no matter how young they might be. Yet, the colleges spotting Virginia offer more than just educational enlightenment, they also provide an historical treat. Here are a few of the historical colleges worth a tour!
Southern Virginia University
This liberal, independent arts college has been educating students for years. In 1876 this building was first developed as a Bowling Green Female Seminary.
Washington and Lee University
The tight-knit liberal arts school has a top-rated law program along with a recognized school of business. With a museum located on sight, see Lee's actual office on display along with the contributions to education made by George Washington and Robert E. Lee.
Virginia Military Institute
Thanks to Government funding, students have enjoyed a free education at this military campus for years, Virginia Military Institute is the oldest military school supported by taxpayer dollars. Along with parades and informative tours, also enjoy the overwhelming inspiration known to flood visitors.
History of Our Military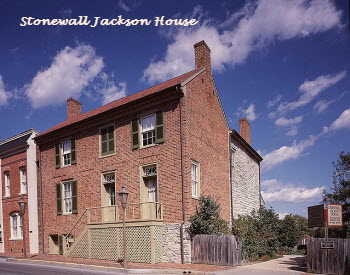 Regardless if you'd like to get out of war now or stay in and fight, the military has had a lot to do with the development of America's history. There is more than just one military museum to visit in Lexington, in fact there's a whole slew!
George C. Marshall Museum
Learn what changes the 20th century brought to our Military through the life of the first 5 star general, George Marshall. A heroic war veteran, Marshall fought in WWII and the Korean War. A Nobel Peace Prize winner, he is also responsible for the Marshall Plan post-WWII.
The Museum of Military Memorabilia
This museum is a great look at American military but it's also dedicated to British and International militaries, if you have ever worn a uniform this museum is dedicated in your honor.
Stonewall Jackson House and Memorial Cemetery
Jonathan "Stonewall" Jackson is one of the many famous individuals to call Virginia home; his former residence is now turned into a popular museum where visitors can learn about life during the Civil War. After you visit his house, take a peek at the nearby cemetery where he is buried along with 144 Confederate veterans, 2 Virginia governors, and Margaret Junkin Preston.
See it All!
Colleges and military museums are not the only historical sights to appreciate; with so many options it's lucky they are all located in close proximity! If you'd rather kick back and relax while taking in the sights of the city, perhaps you'd be interested in the Carriage Company, where a horse and buggy will take you on a guided tour of selected historical locations.
No matter how you plan your day, enjoy all this prolific town has to offer.
For a complete list of all the wonderful historical sights in Lexington, Virginia, visit here.